By Scott Weaver | June 16th, 2023
As Father's Day approaches, my heart fills with memories of my beloved father, RC "Doc" Weaver—a man who left an indelible mark on my life as a pilot, artist, and, above all, a loving father. It was just over a year ago that we bid him farewell. However, amidst the bittersweet emotions that accompany this occasion, a recent encounter on the golf course reminded me of the profound bond between fathers and their children. This touching story witnessed only a few weeks ago, captures the essence of that connection—an experience that serves as a heartfelt tribute to my dad and an acknowledgment of the lasting impact he had on my life. Join me as I share the remarkable journey to the US Open by Isaac Simmons and his father, Scott, a tale that celebrates the power of fatherhood, the pursuit of passion, and the enduring legacy that fathers leave behind.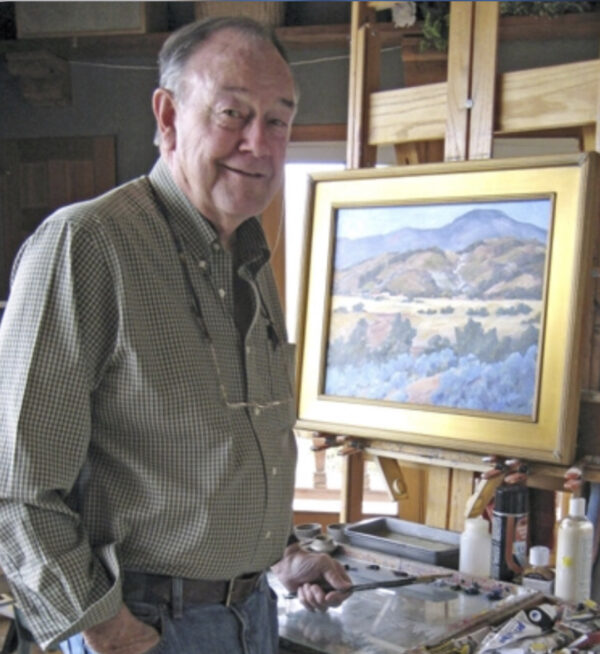 RC "Doc" Weaver in his studio in Santa Fe, NM. "Pilot to Palette" coming soon.

The relationship between a father and son and how it can go beyond the actual competition, creating a tapestry of shared adventures, valuable lessons, and priceless memories. In my book, "A Pilot's Passion: Baseball Travels the World," I shared the long-cherished baseball experiences I have made with my own son stemming from our passion for baseball. But today I want to talk about a spectacular father-son event that took place on the lush fairways of Woodmont CC, near Rockville, Maryland that included Isaac Simmons and his inspirational father, Scott Simmons.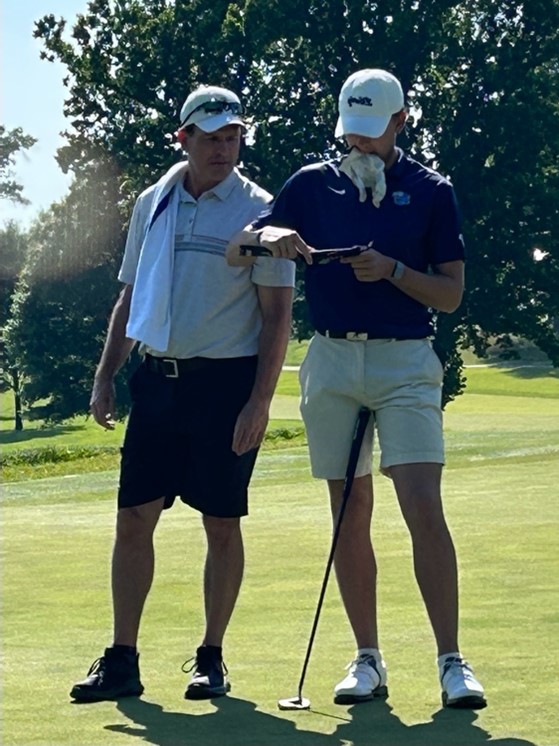 Isaac is a talented golfer from the little town of Huddleston in rural Virginia and is a rising senior academically at Liberty University. Our paths first crossed during a USPGA qualification competition at my home course PB Dye Golf Course near Ijamsville, Maryland. Isaac gladly allowed me to go "inside the ropes" and on their rounds with him and two other experienced experts. Being able to observe their skill and accuracy as a simple "duffer" was a gift in and of itself. Isaac played sub-par golf and secured one of four slots that day to move on in the grueling US Open qualifier.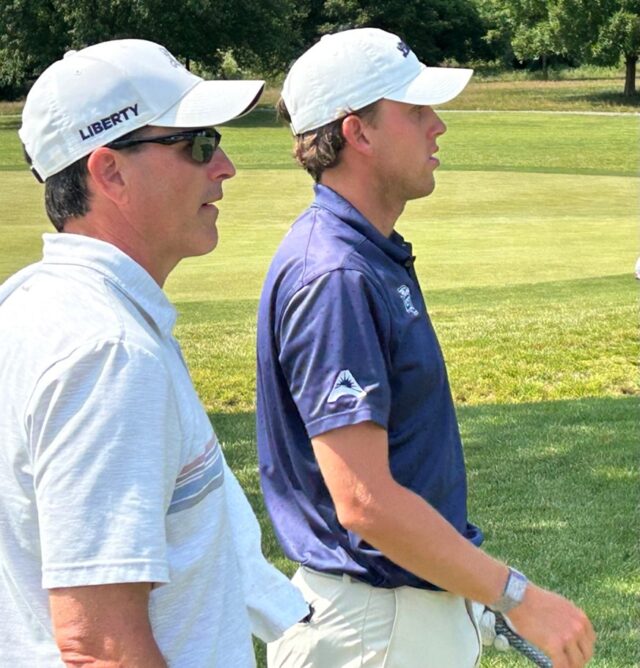 The US Open Qualifier, sometimes known as the "Longest Day in Golf," consists of 36 punishing holes of hard competition. As they say, golf is a good walk spoiled. These two rounds would last for 12+ hours and require at least ten miles of a good walk spoiled. I asked Isaac if he needed help on his bag and he proudly told me, much to my delight, that his dad would be by his side carrying his clubs. Better the other Scott than me!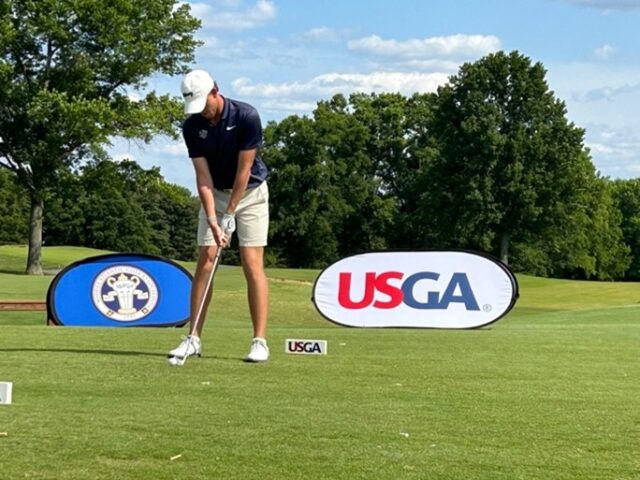 This father and son are a unique duo. Isaac has a friendly, outgoing demeanor and carries a social attitude with him as he makes his rounds. Isaac is chirpy. By that, I mean he converses with himself or anyone within earshot, debating the nuances of the game-deciding on his next move, yardage, or the number of blades of grass between the ball and the blade of his club, whether it be discussing the outcome of a poor shot or challenging a club choice. He addresses every detail that most players gloss over.

In contrast, Scott exudes a calm and reserved personality that permits Isaac to speak freely while discreetly encouraging him to have unflinching confidence in his skills. Scott's background is in education and it shows. It was like watching a piece of art being painted by two different artists, and it brought back wonderful memories of my dad; a pilot, and artist in Santa Fe, as well as my son, and how we participated in local Father-Son baseball tournaments in Washington, DC. Isaac and Scott Simmons were making similar golden memories.

After the 36-hole marathon in the Washington D.C. warm spring day, Isaac and Scott came out on top with a T1 and for first place with Aussie/Stanford golfing protege Karl "Koala" Vilips. As a pairing, they both outperformed 59 golfers and secured one of only four slots to advance to the US Open, their first PGA-sanctioned event.

As the sun sank on the day of that grueling 36-hole marathon, I cheered at their achievement, and couldn't help but think of the special relationship shared by fathers and sons in the world of athletics. It is a bond that celebrates victories, learns from defeats, and embraces the fulfillment of a common interest, the power of companionship, and unwavering faith in one another.

That day, the Simmons duo shared their "once in a lifetime" experience and achievement with me. In turn, I shared with them how my son Jonathan's and my own love of baseball, and now golf has helped us forge an enduring connection between our common love of the sport and the love of each other.

Today, Thursday @ 2:27 PT, Isaac and his father are teeing it up at the renowned US Open at the Los Angeles Country Club. Their goals are to make the cut, place as the highest amateur, and have an experience of a lifetime. More importantly, it is to recognize the importance of sports in uniting people, developing deep connections, and creating lasting memories.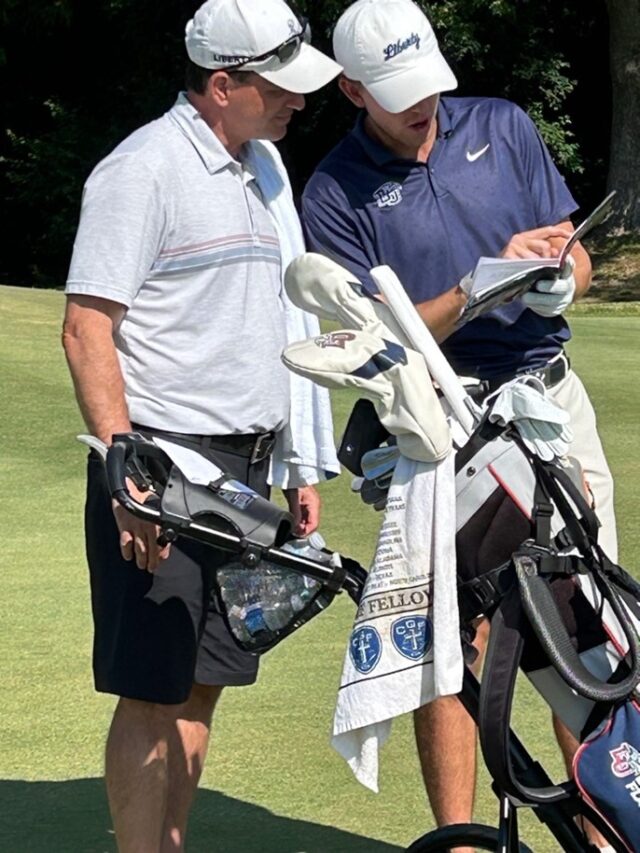 As a pilot's passion, I witnessed golf played at the highest level, help build new friendships, and observe a devout relationship between a father and his son. I send them my best wishes for success as they begin this important journey, knowing their relationship as father and son will be a constant source of fortitude, personal belief, resiliency, and solidarity. As they follow in the footsteps of fathers and sons who have enriched the athletic world with their love, passion, unyielding spirit, and faith. No matter the outcome, may the Simmons family leave an enduring impression on the 2023 US Open and beyond as Isaac eyes the start of his next chapter in life and his dad has one of the best Father's Days ever, especially if you're playing this Sunday-Father's Day!

Happy Father's Day to all and best of luck to Isaac, and all the dads who've ever rooted for a son or daughter following their passion, whether it's golf, dance, baseball, or field hockey. I miss and love you Doc.

Scott R. Weaver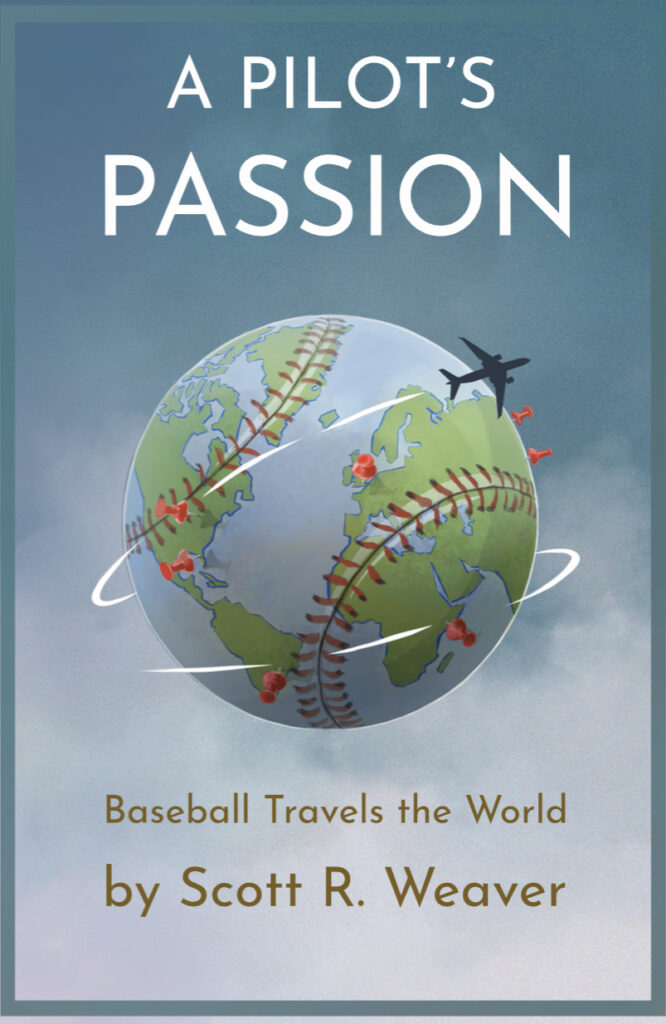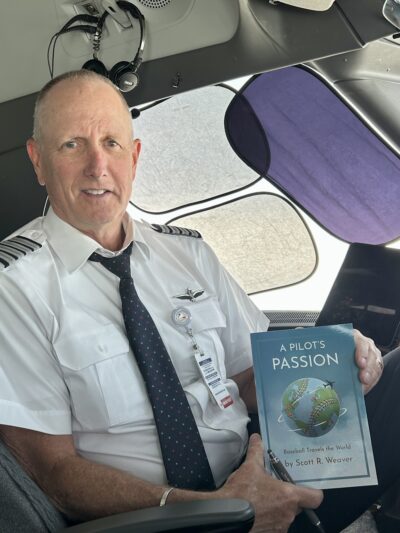 Author of "A Pilot's Passion: Baseball Travels the World". Coming soon. RC "Doc" Weaver- "Pilot to Palette" is an art book about his passion for painting in the southwest and around the world.

If you're fortunate to attend the 2023 US Open, stop by and wish them well. Los Angeles Country Club

US Open Thursday @ 2:27 PT

US Open Friday @ 8:57 PT (*10th)

US Open Round 3 tee time. TBD.

US Open Round 4 tee time. TBD.